Business
Why Select Sewer Pipe Relining to Repair or Replace Sewer Pipes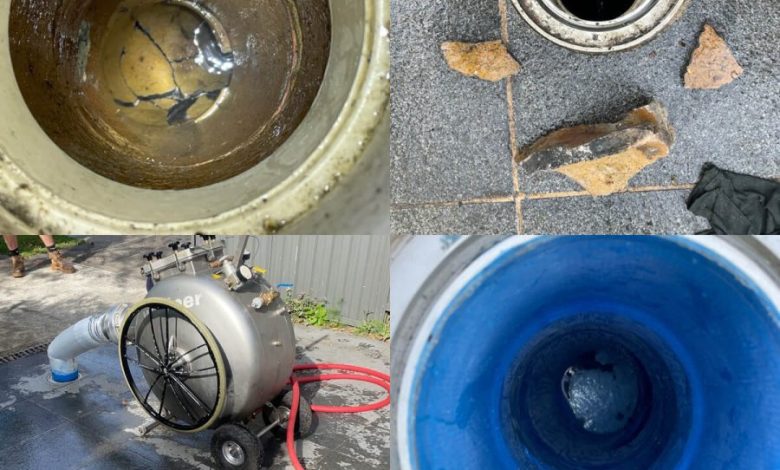 Whether you're a homeowner or running a business, you're well aware that plumbing problems need to be taken care of right away; otherwise, they can lead to more expensive, time-consuming repairs. Older buildings have more plumbing problems, such as leaking or corroded pipes, or burst or cracked ones; however, these are common plumbing issues. All homes and businesses are prone to plumbing problems such as cracked, corroded, or leaking sewer pipes.
Pipe relining as an alternative to pipe replacement
Pipe relining is a pipe repair technique that involves inserting a resin-infused liner (made of PVC or some other flexible material) into an existing pipe and then inflating the liner. The relined pipe is then sealed at the joints. The new pipe is impervious to tree roots, misaligned joints, pipe separation, corrosion and leaks. Pipe relining is far more affordable than replacing your piping system in its entirety.
For example, houses built more than 40 or 50 years ago have clay pipes serving as sewer pipes. Since clay pipes are affected by groundshifting, and tree roots breaking in, it's important to reline or replace them before a major incident takes place. It's less expensive if pipe relining is a viable option.
Note
that if the pipe is too worn or damaged, or collapses, then you can't have it relined, rather, it will need to be replaced instead.
What types of problems exist with sewer pipes?
For the sewer pipe itself, it can have leaks if the waste water is frequently clogged in it. While the wastewater slushes about waiting for a way to move forward, it's putting pressure on that section of the sewer pipe which can create cracks in the pipe. If you want an inexpensive solution, it's important to correct the cracks and leaks quickly, otherwise an expensive pipe replacement may be the only option.
Sewer pipes are usually positioned below your home's foundations. If they leak and cause damage to your foundations, it doesn't bode well for the trip you're saving up for the summer. Relining old sewer pipes is a good way to protect your investment (your home) and extend the life of the pipe to 40 to 50 years.
Another problem that can occur is that if there is cracked sewer pipe in your garden or lawn, and it's not taken care of, you'll have a smelly indentation in the grass that may turn into a sinkhole given some time.
What is the pipe relining process?
Pipe relining is an option for pipe with diameters ranging from 40 mm to more than 400 mm. Here's the basic process for relining a pipe:
Inspect the problem and measure the pipe
Create a custom pipe lining
Attached the pipe relining
Check and test the pipe section that has been relined.
Types of pipe relining
Pipe relining options can be divided into three separate categories each with its own caveat. They are:
Patch lining – This involves using resin-infused patches on a small number of cracks. It's best for repairing cracks in sections of a pipe by sealing them in.
Junction lining – This permits for the repair of junctions in a pipe by sealing the damaged part with a single resin-infused liner. Whether it's a damaged tee or branch, this technique repairs the junction by using specialised equipment to reline it.
Inversion lining – Here, water and air pressure (inversion drum) are used to invert a single resin-infused liner into the pipe that needs repair. More expensive than patch lining, inversion lining allows the repair of a long damaged section of a pipe, and many cracks or damaged areas.
What types of pipe can be relined?
Pipe relining is versatile in that it works on pipes made of different material. Here, we list many of them:
SWV, DWV, PVC, HDPE
Concrete
Cast Iron
Earthenware
Steel
How much do pipe relining services cost?
As for how much sewer pipe relining in Sydney can cost, it depends on several factors including whether the work is in a commercial setting or in a residence / strata complex. For domestic work, a rough estimate is $400 – $1000 per metre. The equipment setup has a cost associated with it, as well.
Are you dealing with a broken or damaged sewer pipe? Contact
Ready Set Reline
to learn how we can benefit your home or business. We provide sewer pipe lining services and more in Sydney and surrounds. Call us now on 0422 704 670 to schedule an appointment or fill out a web form to request a free quote. We'll get back to you right away!