Kids and Teens
Social Media Advantages For Studying Online During a Pandemic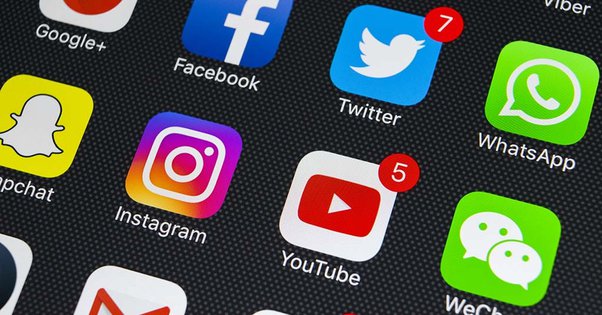 Due to the fact that everyone was at home during the pandemic, everyone had access to the internet and was connected to one another via social media, and people frequently used social media, which made it easier and gave content creators a platform to create valuable content and educate the public in their respective fields of content creation. Social media has played a significant role in educating people during the pandemic.
Due to parents' concerns about their children's education and future during the pandemics, the adoption of social media apps drove the development of ed-tech enterprises and made people aware that these businesses had a customer base thanks to social media.
The only and best option left was to learn using social media because there were so many tutors and educational influencers who taught online for free using social media and educated kids who couldn't afford to pay for the online courses offered by those ed-tech companies, which also hurt the country's economy.
Teachers are working EXTREMELY HARD to make sure that students in virtual classrooms built with the aid of social networking sites like Google Classroom, YouTube, Zoom, and Skype do not miss out on their education.
Without these platforms, we wouldn't know what to do in the trying circumstances of the epidemic, and some kids would even lose their ability to read and write because of the lack of access to education at the time.
Both when choosing social media sites for educational purposes and when picking educational technology more generally, similar factors need to be taken into account. When creating an activity and selecting a social networking tool, keep the following in mind:
Teaching takes place either in person or online.
Simple vs. complex activities in terms of the level of difficulty of participation.
Less than five minutes, up to an hour, and the duration of a talk.
prior to, during, or following class; engagement that is synchronous or asynchronous
Privacy in public versus private.
Dependability of the tool, skill level, and technical assistance; technical expertise.
Collaboration structure: individuals, pairs, groups, and classes type of engagement: direct interaction between students and the instructor, interaction between students merely with the topic.
Educational institutions are now improving the quality of life for students by incorporating these advances into their systems and relying on common resources and practices. Students, teachers, and parents can link with other convenient educational systems and learning communities through social media in the classroom. They can also get more useful information.
Social networking tools provide students and institutions with several chances to enhance teaching strategies. On a variety of networks, social media apps can be used to encourage sharing and connection. Online tools for students, such as YouTube lessons and Skype classes from universities across the world, can be useful.
Social media advantages for student
Learning & Networking
For Creative Expression
Experience Global Exposure
Employment Opportunities
Social Media Marketing
For research purposes, social media can offer useful information like analytics and insights on a range of subjects or problems. You can rapidly identify the authorities in numerous disciplines and subjects by using social media in education.
Social media can help you get a broader perspective on a variety of topics by continuously delivering fresh, insightful content. If you have any questions, you can connect with specialists to receive clarification.
It is possible to converse through these routes. give news about the campus, make announcements, and helpful data to students. These are the social media advantages.